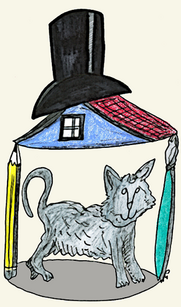 Pollux writes:
Help homeless cats and kittens by participating in a a new online auction on Facebook. The opportunity is irresistible: you can bid on original art pieces by top New Yorker cartoonists and illustrators such as Victoria Roberts, Roz Chast, Danny Shanahan, Liza Donnelly, Sam Gross, Mark Ulriksen, and George Booth!
Inspired by the efforts of cat rescuer Kathleen Goward, the auction is the brainchild of Kathy Osborn, who persuaded these artists to contribute. It was set up on Facebook thanks to the tireless efforts of Alexander Knowlton.
The auction allows you to see the gallery without joining the group, and you can also become a fan to view the auction close dates. Most of the art pieces start at $100 or less. We here at Emdashes love win-win situations, especially when it comes to original New Yorker artwork and saving the lives of animals.