Martin Schneider writes:
I just stumbled on James Sturm's experiment on Slate involving staying off the Internet for a few weeks and seeing what happens.
The results have been marvelous, witty, wise, insightful, hilarious, and resonant—it's one of the best things I've seen in weeks. I think just about everyone would find a point of access here; that's one of the great things about it. I'm going to embed a few of my favorite panels and then leave you to read it.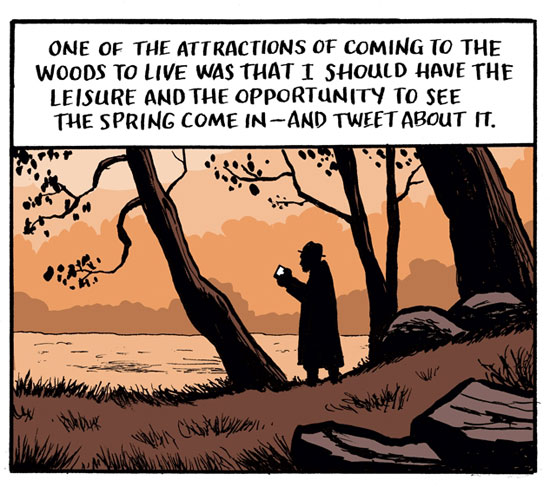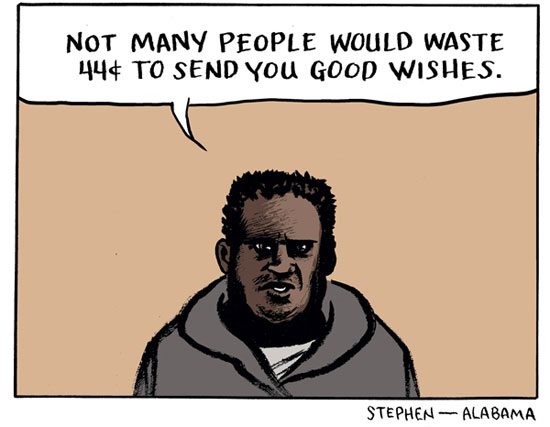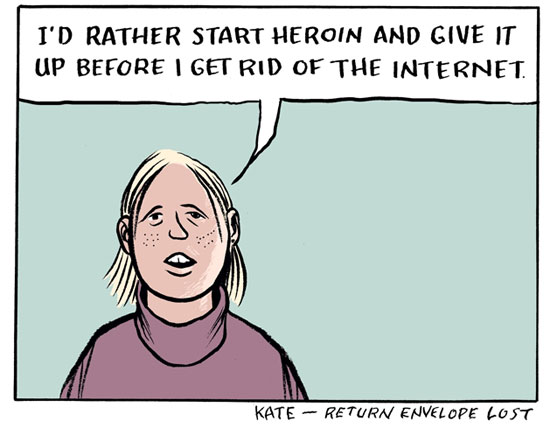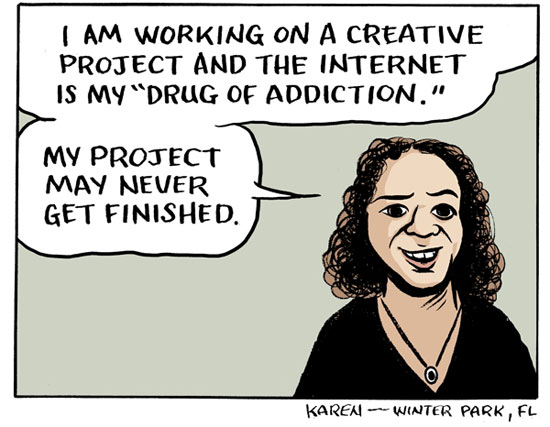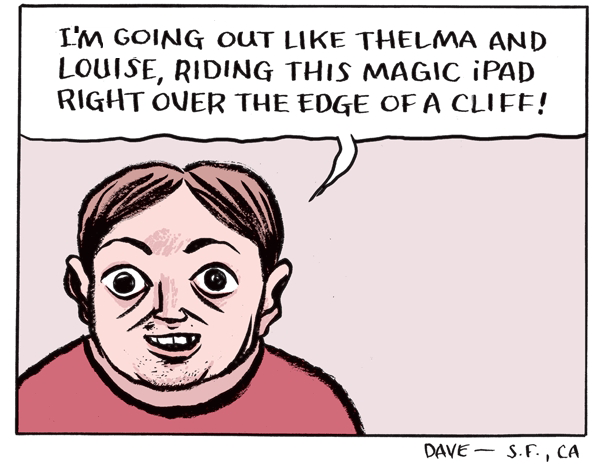 There are eight installments; this is the first.